yes, i do love books! and since it is quite a while since i last joined mommy moments, i couldn't let this one pass...you see, ever since i learned to read, i've been reading here and there...i read even the signboards! i remember slowly trying to read and understand 'funny comics' when i was a kid (yaiks! you now know from which era i belong!) i guess it is what gets me hook into reading. relatives sometimes fondly recall that when i was a child, they told me i would hold a book/comics/magazines and pretend that i know how to read it, creating my own story based on the pictures that i see...and luckily, i must have brush it on to my little missy, as she too, now does the same =)
she loves books! (she gamely poses for this picture). almost every night, we read a story or two (and sometimes even more!) at times, we'd switch role and she'll be the one to read the story to me, pretending she knows how to read and just repeating what i told her...hehe. when i forgot about our bedtime routine, she'll remind me about it...she would say, 'hindi na tayo nag-read mama' and then makes a sad face. when we go malling, we'd make sure to pass by a book store, and let her browse through some books.
how about you? do you love books? join us in mommy moments by clicking on the badge below: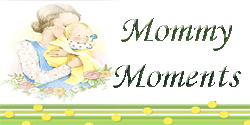 i choose to be happy!