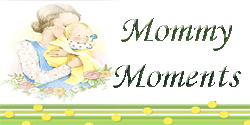 it's mommy moments once again and today's theme is 'hat day'...found a few pics of little missy wearing hats or anything that could pass up as a hat =)


a plastic basket hat?

hip-hop little missy...she got the outfit from my stack of clothes and insisted on wearing them =)
with jollibee bday party hat with matching dance moves...yeah baby!
little missy gamely poses with a santa hat
check out other mommy moments entry
here
.